English and Spanish to German translation and language services
I help you to communicate with your German-speaking audience. 
German translation services
Capture the attention of your customers through clear communication
I can help you win your customers' trust with culturally adapted and engaging German translation services. Because your content cannot afford to be less than perfect for converting them into buyers.
I also translate legal, medical, and business documents, usually with a professional revision included. I understand the demands of these sectors and will ensure the accuracy of your texts and specific terminology.
Do you need a certified translation of official documents? 
Transcreation & Marketing translation
Creative adaptation for the German-speaking market
Appealing to the German market means understanding their culture, customs, and habits the way I do. I'll creatively adapt your marketing copy and specialized texts to evoke the same feelings as the original.
Win your audience with culture-focused content that speaks directly to the customer.
Marketing is different from country to country. If you don't get it right, you could risk losing clients immediately.
German speakers like detail-oriented websites, brochures, and other marketing materials. They also favor subtle advertising over bolder tactics.
My German translation services are enriched by my in-depth linguistic, cultural and marketing knowledge. I can adapt your content and blogs without neglecting the essence and emotion of the original. It will all be there, just with a market-focused twist.
With my extensive network of global translators, I can also provide translation and transcreation services in other languages.
Editing and Revision
There's no room for mistakes in German
Enjoy the peace of mind a good editor brings
From your website to your magazine's content or a specialist document, don't let linguistic mistakes cost you clients, money, or your reputation. For books I offer copyediting and proofreading. 
I have a rigorous eye for detail and a strict quality control process. Leave the editing to me.
I also offer bilingual revision and compare source and target language to make sure the translation is error-free, and the meaning is true to the original text.
Add-on: Gender-inclusive language is a highly creative task in German. Let me take care of your specific requirements, respecting diversity and plain language.
Proofreading
An extra pair of eyes ensure your text is spotless
Your audience will appreciate your precise, error-free texts
German speakers do not respond well to mistakes. Errors undermine your credibility.
A terminology error, misspelling, a wrong number, or a misplaced comma could cause serious trouble. A second pair of eyes should not be optional.
Localization | Linguistic Consultancy
Ensure your content is culturally appropriate
Captivate your German audience with your cultural knowledge and make them feel right at home
Not sure how to approach your customers in German? I can analyze your brief and objectives, and advise on the best way of transmitting your message.
My experience in providing German translation services to numerous brands across industries means I know how to ensure your message resonates with German speakers.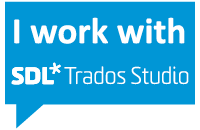 Need other languages?
Let me source linguists for you
If you need translation services in a language other than German, I can source or put you in contact with a trusted linguist from my vast network. They'll be happy to help!
Please also consult my FAQ page for more information.